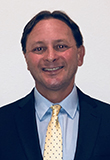 JOHN HICKS
Attorney At Law
EDUCATION
ohn W. Hicks graduated from UC Davis in 1996 with a Bachelor of Arts degree in History. Mr. Hicks attended University of San Diego School of Law graduating in 2000. While attending law school, Mr. Hicks represented the homeless community in civil commitment proceedings.
BACKGROUND
After graduating from law school, Mr. Hicks began his practice in 2001 representing Applicants at a mid-sized firm in Northern California. In 2002, Mr. Hicks shifted his practice to Workers' Compensation Defense. Prior to joining Samuelson, Gonzalez, Valenzuela & Brown, Mr. Hicks practiced exclusively workers' compensation defense for 15 years with two prominent Northern California firms.
Mr. Hicks has appeared on matters at all Northern California WCAB offices.