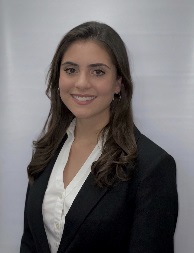 EDUCATION
Maria Ximena Zimeri Fernandez went to Law School in Guatemala. She completed her undergraduate education in one of the best universities in Central America ("Universidad Francisco Marroquin") she received her Juris Doctor Degree and graduated Cum Laude. She passed the bar in Guatemala and was admitted to practice law in 2018 as an Attorney and Notary Public.
After completing her undergraduate education, she completed her master's degree and obtained an LLM in Pepperdine University in Commercial Law and International Arbitration. She passed the California Bar Examination in July 2019 and was admitted to the California Bar immediately following.
BACKGROUND
When Maria Ximena was in Law School, she worked as a law clerk and paralegal for three years in Carrillo & Associates, a prominent law firm in Guatemala, and developed great organization, communication, research, and analytical skills. She worked in the area of civil litigation but participated in various cases involving arbitration, employment law, constitutional law, and commercial law.
She participated in a National Arbitration moot organized by the Dispute Resolution Commission of Guatemala's Industry Chamber and published her thesis related to the corporate governance of a private corporation and the legal action against the board of directors of a company established in Guatemala.
RECOGNITIONS
· Cum Laude, Universidad Francisco Marroquin
· Half Straus Merit Scholarship for the LL.M Program in Pepperdine University
· CALI Excellence Award For the Future Award in the study of Legal Research and Writing
· First Place for writing the best pleading and complaint in the 2016 National Arbitration moot organized by the Dispute Resolution Commission of Guatemala's Industry Chamber
LANGUAGES
Maria Ximena is fluent in Spanish and in English.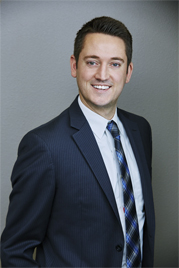 EDUCATION
Jon Gower graduated from the University of California, San Diego in 2006 with a Bachelor of Arts degree in Political Science. He received a full academic scholarship to the University of San Diego School of Law, graduating in 2010. While in Law School, Mr. Gower represented tenants in unlawful eviction cases.
BACKGROUND
After graduating from UCSD, Mr. Gower spent a year teaching English in South Korea. He then returned to San Diego to attend Law School, where he met his wife. Mr. Gower passed the California Bar Exam in 2010 and worked for as a Law Clerk for the San Diego Superior Court. In 2011, Mr. Gower began his career as a Workers' Compensation defense attorney. He has dedicated his career to the defense of employers in Workers' Compensation since that time.
Mr. Gower specializes in complex cases involving multiple dates of injury, multiple employers, and/or multiple insurance carriers, including reimbursement and contribution issues. Mr. Gower has been to trial on numerous occasions, securing multiple "take nothing" findings on behalf of his clients. Mr. Gower has extensive experience with professional athlete claims, CIGA issues, and Professional Employer Organizations (PEO's). His skills include working closely with the claims professional and employer to maximize results. Mr. Gower has appeared before all Southern WCAB venues.
In his free time, Mr. Gower enjoys traveling, watching sports, and taking advantage of the great San Diego weather with his wife and their dog, Buddy.