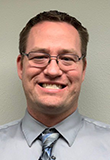 JOSEPH HIRSCH
Attorney At Law
Certified by the State Bar of California Board of Legal Specialization Workers' Compensation Law
EDUCATION
Joseph Hirsch received his received his Bachelor of science degree from the University of Illinois at Chicago in biological science. He received his Juris Doctor, cum laude, from the University of La Verne College of Law in Ontario. He was a merit scholarship recipient, on the Dean's List and received CALI awards for excellence in antitrust and trade regulation, business organizations and estate planning. Mr. Hirsch passed the bar exam on his first attempt and was admitted to practice in 2008 and has been a Certified Specialist in Workers' Compensation Law since 2015.
BACKGROUND
Mr. Hirsch is an attorney at Samuelsen, Gonzalez, Valenzuela & Brown. He represents insurance carriers, self-insured employers and public entities in all aspects of workers' compensation defense. He currently works out of the firm's Corona office.
Before joining the firm, Mr. Hirsch worked as a Senior Attorney at Michael Sullivan & Associates in Ontario, representing insurance carriers, self-insured employers and public entities. Mr. Hirsch also served as Associate Attorney for Bredfeldt, Odukya & Suarez in Corona, where he also represented employers, insurers and public agencies in workers' compensation defense, managing a caseload of more than 150 files. He began to focus on workers' compensation defense as an Associate Attorney for Benthale, McKibbin & McKnight in Riverside, where he also carried a heavy caseload.
Mr. Hirsch also worked as a sole practitioner in Rancho Cucamonga, Mr. Hirsch was involved in family law, as well as representing plaintiffs in workers' compensation. He began his legal career as an Attorney for the Law Offices of Marc Grossman in Upland, representing clients in matters of personal injury, bankruptcy, family law and workers' compensation.