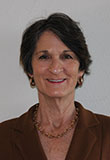 LAURIE V. BRUMAGE
Attorney At Law
BACKGROUND
LAURIE V. BRUMAGE completed her undergraduate education at Western State University where she received her Bachelor of Science in Pre-Law. She continued on to Western State University's School of Law to receive her Juris Doctor.
EDUCATION
Ms. Brumage has exclusively practiced Workers' Compensation Defense for over 26 years and has experience handling a wide range of claims including S&W, 132a and Subrogation claims. She is also well versed in administrative and civil appeals having written many successful petitions for reconsiderations and removals and writs of review. At her previous firm, Ms. Brumage handled all ADR and Carve-out work for the firm's clients, including arbitration and mediation. In addition to independently managing her own caseload, Ms. Brumage also mentored and trained new associates through her firm' s formal apprenticeship and mentor program. She is a seasoned attorney who has won dozens of WCAB trials over the course of her career, including a Take Nothing award in a death case.
Ms. Brumage is an associate in the Newport Beach office of Samuelsen, Gonzalez, Valenzuela & Brown, LLP.