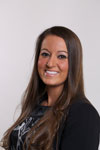 BROOK A. ADAMS
PARTNER
Certified by the State Bar of California Board of Legal Specialization Workers' Compensation Law
EDUCATION
BROOK A. ADAMS received her Bachelor of Arts Degree in Economics from University of the Pacific, California. She received her Juris Doctor from Western State University College of Law in Fullerton, California and was admitted to the State Bar the following year.
BACKGROUND
Ms. Adams began her career as a legal assistant where she specialized in intellectual property, patent and trademark law. She managed transcribing dictation, appeared in court, reviewed motions, and maintained client correspondences. During this time, Ms. Adams also worked a legal intern and learned the overall litigation process of contacting and prepping witnesses for trial, assisting the lead attorney during trial, presenting evidence to the courts, and drafting various legal documents including motions, discovery responses, and retainer agreements.
Since then, Ms. Adams has exclusively practiced Workers' Compensation law and has gained notoriety for her extreme success with early settlement. Over the years, she has adopted an aggressive strategy and is a skilled negotiator. Ms. Adams possesses a careful attention to detail, which is demonstrated in her solid arguments in court. Growing up in Fresno, CA, it is only fitting that Ms. Adams is now our Managing Attorney in that office. Furthermore, her relations prove strong in these venues and she is well acquainted with the Fresno and Bakersfield Boards. Ms. Adams is a veteran attorney who is well versed in all areas of litigation, including directing depositions, appearing at court proceedings (including trials), and negotiating a variety of settlement agreements.
Samuelsen, Gonzalez, Valenzuela & Brown is pleased to have Ms. Adams as Managing Attorney in our Fresno office.