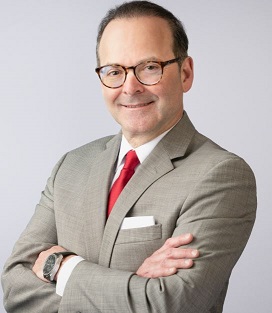 EDGAR J. REYNOSO
Attorney
Edgar J. Reynoso is an Associate in our Newport Beach office. He joined the firm in 2023. Mr. Reynoso has 16 years' experience dealing with all aspects of workers' compensation claims.
After graduating from law school in 1998, Mr. Reynoso represented workers' compensation applicants. He represented both personal injury plaintiffs as well as workers compensation applicants for six years. During his tenure at this firm, Mr. Reynoso obtained a $41,900,000 judgement on a personal injury case. While Mr. Reynoso was vigorously representing a workers' compensation applicant in a deposition, the defense attorney liked his style and offered him a job, which he accepted.
For the next 10 years, Mr. Reynoso defended workers' compensation claims. He regularly attended seminars hosted by insurance companies, which trained him on how to find, among other things, workers' compensation fraud.
Mr. Reynoso worked directly with representatives from many insurance companies, such as Royal & Sun Alliance, Zenith Insurance, ACE/USA, RSKCo, Specialty Risk Services, Crum & Forster, and One Beacon Insurance Group. I also worked directly with self-insured companies such as Wal-Mart Stores Inc, Sam's Club, National Sports Grill, Cheesecake Factory, and YMCA defending their WC claims. Thus, he is very confident in dealing all aspects of workers' compensation claims.
In addition to all California state courts, Mr. Reynoso is admitted to practice before the United States District Court for the Central, Eastern and Southern Districts of California; and the Supreme Court of the United States.
Mr. Reynoso earned his law degree from Western State University, College of Law in 1998.