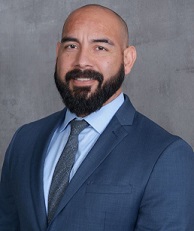 JOSHUA LARSON received his Bachelor of Science degree from the University of California, Riverside, with a major in Political Science. He attended Thomas Jefferson School of Law in San Diego, California and earned his Juris Doctor in December of 2008. He was admitted to the State Bar of California in June of 2009. In December of 2012, he earned his Business and Economics Law LL.M. at Chapman University School of Law.
BACKGROUND
In Law School, Mr. Larson was active student leader. He was a member of the Asian Pacific American Law Student Association (APALSA) and served as their Vice President and President. He was a member of the Thomas Jefferson Student Bar Association and served as the Social Chair Officer and Vice President. While in Law School, Mr. Larson interned with Office of the Alternate Public Defender, Intellectual Property Legal Advisors, and Simo Holdings, Inc., f/k/a No Fear, Inc.
Upon being admitted to the California State Bar, Simo Holdings promoted Mr. Larson to Corporate Counsel where he was responsible for all its U.S. legal matters relating to this prominent action sports brand. Subsequently, Mr. Larson expanded his legal experience practicing Bankruptcy, Intellectual Property, Business, and finally, Workers' Compensation litigation.
Mr. Larson has been practicing Workers' Compensation Defense since 2013. He is experienced in defending claims under the Federal Longshore and Harbor Workers' Compensation Act (LHWCA) and California State Labor Code.
Samuelsen, Gonzalez, Valenzuela and Brown is pleased to have Mr. Larson in our Long Beach Office.