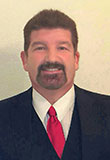 PATRICK G. ROSE
Attorney At Law
EDUCATION
PATRICK G. ROSE graduated Suma Cum Laude with a Bachelor of Science in Criminology from California State University, Fresno. He then obtained his Juris Doctor from Southwestern School of Law, where he received an award for academic achievement in the area of Constitutional Law. Mr. Rose was admitted to the State Bar of California immediately following graduation and is currently admitted to all U.S. District Courts. In addition to being a lifetime member of the Golden Key and Phi Kappa Phi National Honor Societies, he is also a member of the California Bar Association, American Bar Association, Los Angeles Bar Association and Sacramento Bar Association.
BACKGROUND
Mr. Rose began his legal career working as in-house counsel for Amwest Surety Insurance Company. He managed civil litigation cases from claim referral through trial and handled a wide variety of claims including defense and subrogation of automobile accidents, general negligence, premise liability and fraud investigations. Later on, Mr. Rose continued to practice civil litigation for a small firm in San Jose, CA, specializing in Insurance Defense, Governmental Liability, Construction Defect and Employment.
In 2001, M. Rose started practicing Workers' Compensation law while employed with a mid-sized firm in Northern California. Although he managed some Personal Injury plaintiff casework, his caseload primarily consisted of Workers' Compensation applicant claims.
Mr. Rose has practiced Workers' Compensation Defense since 2002. Prior to joining Samuelsen, Gonzalez, Valenzuela & Brown, he was a partner at a large firm in Northern California, specializing in Insurance Defense, Workers' Compensation and Personal Injury. He served as the Directing Partner for the firm's Subrogation and Civil Litigation Department and managed a caseload consisting of general/civil insurance defense, US Federal Litigation and Appeals, Workers' Compensation Defense, Subrogation and Appellate work. In addition to his large role at the firm, he also prepared and conducted numerous seminars, presentation and webinars for clients. Mr. Rose prides himself on providing clients with superior litigation while staying mindful of client costs and expenses.
Samuelsen, Gonzalez, Valenzuela & Brown is pleased to have Mr. Rose as an attorney in our Sacramento Office.