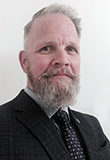 ROBERT R. CAMPBELL
PARTNER
EDUCATION
ROBERT R. CAMPBELL, II graduated on the Deans Honor Roll for all semesters from California State University, San Bernardino in 1991 with a Bachelor of Arts in Political Science and Minor in Psychology. Mr. Campbell received his Juris Doctor from University of Laverne, College of Law, in 2004 with an American Jurisprudence Award in Criminal Law.
BACKGROUND
Mr. Campbell has over 21 years of experience handling Workers' Compensation. He started his career as a Hearing Representative, Vocational Rehabilitation Coordinator and Paralegal. Thereafter, Mr. Campbell became a Managing Attorney where he operated and managed an office in the Riverside area and concurrently handled the case management of over 1000 Applicants from case inception to settlement and/or trial. Mr. Campbell also served as a Senior Associate Attorney where he had daily appearances at numerous Workers' Compensation Appeals Boards including: San Bernardino, Riverside, Pomona, Anaheim, Santa Ana, Van Nuys, Marina Del Ray, Los Angeles, Long Beach and San Diego. Mr. Campbell has settled 1000's of cases, taken over 500 depositions throughout his career and filed numerous Petitions for Reconsideration resulting in persuasive law. Mr. Campbell has a winning record in the courtroom and in ADR proceedings based on strong capabilities in preparing expert witnesses for court testimony. With Mr. Campbell's extensive experience as an Applicant Attorney, he understands how to most thoroughly represent Employers, Insurance Companies and third party administrators on their Workers' Compensation claims.
Mr. Campbell brings great knowledge and experience to the firm. He joined the law office of Samuelsen, Gonzalez, Valenzuela and Brown as an Associate in 2010 and is currently a partner where he handles Workers' Compensation Defense in our Newport Beach office.