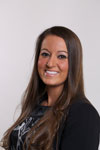 EDUCATION
BROOK A. ADAMS received her Bachelor of Arts Degree in Economics from University of the Pacific, California. She received her Juris Doctor from Western State University College of Law in Fullerton, California and was admitted to the State Bar the following year.
BACKGROUND
Ms. Adams began her career as a legal assistant where she specialized in intellectual property, patent and trademark law. She managed transcribing dictation, appeared in court, reviewed motions, and maintained client correspondences. During this time, Ms. Adams also worked a legal intern and learned the overall litigation process of contacting and prepping witnesses for trial, assisting the lead attorney during trial, presenting evidence to the courts, and drafting various legal documents including motions, discovery responses, and retainer agreements.
Since then, Ms. Adams has exclusively practiced Workers' Compensation law and has gained notoriety for her extreme success with early settlement. Over the years, she has adopted an aggressive strategy and is a skilled negotiator. Ms. Adams possesses a careful attention to detail, which is demonstrated in her solid arguments in court. Growing up in Fresno, CA, it is only fitting that Ms. Adams is now our Managing Attorney in that office. Furthermore, her relations prove strong in these venues and she is well acquainted with the Fresno and Bakersfield Boards. Ms. Adams is a veteran attorney who is well versed in all areas of litigation, including directing depositions, appearing at court proceedings (including trials), and negotiating a variety of settlement agreements.
Samuelsen, Gonzalez, Valenzuela & Brown is pleased to have Ms. Adams as Managing Attorney in our Fresno office.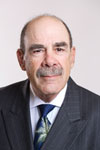 EDUCATION
HARVEY S. BROWN received his Bachelor's Degree from California State University of Northridge in 1969, and obtained his law degree from San Fernando Valley College of Law in 1979. Mr. Brown has been working as a Workers' Compensation specialist after passing the exam with the State Bar of California in 1993.
BACKGROUND
Mr. Brown was admitted to practice in 1979, and worked as an attorney at the State Compensation Insurance Fund from approximately 1979 to 1991. Until 1986, Mr. Brown was an associate attorney, handling complex legal matters including defense, 132(a) and S&W's. During that time, Mr. Brown also trained in and handled the Longshore and Harbor Workers' Compensation claims for the State Compensation Insurance Fund.
In 1986, Mr. Brown was appointed Managing Partner of the Cerritos office of State Compensation Insurance Fund. In that capacity, he managed 15 attorneys as well as a support staff of 20. During that period, Mr. Brown dealt with various claims departments, providing direction, control and training. From 1986 to 1991, Mr. Brown also provided legal training, conducted seminars, and created teaching materials for the seminars for 300 attorneys with State Compensation Insurance Fund. During that time Mr. Brown also advised school districts and self-insured employers such as the State of California which would often involve meetings with state agencies and state personnel.
In 1991, Mr. Brown became an associate with Samuelsen, Gonzalez, Valenzuela & Brown and in 1994; he became a partner with the firm. Since 1998, Mr. Brown has been a member of the Board of Directors of the firm and currently serves as the managing partner of the Newport Beach, Encino, San Diego and Sacramento offices.
Prior to opening the Orange County office, Mr. Brown was in charge of training all new attorneys with the firm. This included integrating them into the Workers' Compensation environment, giving them complete training as well as monitoring their daily activities. As a managing partner, Mr. Brown handles all complex litigation including 132(a) 's and S&W's.
Mr. Brown has been the Secretary, Vice President and President of the Long Beach Workers' Compensation section of the Long Beach Bar Association. In that regard, he has also conducted seminars in the past several years on Workers' Compensation issues for the Long Beach Bar Association, together with Mr. Allan Bass, the former presiding judge from Santa Ana.
Mr. Brown has also prepared a newsletter for the past several years, providing clients with the latest updates, and giving them legal and advisory opinions on the latest Workers' Compensation laws. Mr. Brown also performs Workers' Compensation seminars for his clients, and provides legal advice by telephone and/or e-mail on cases that he may not be representing clients on.